Streamlining Your Business Needs
At InCorp Philippines, our goal is to ensure that our clients maximize their potential to secure a successful business venture in the country. With an integrated corporate ecosystem, our team is dedicated to providing straightforward, effortless, and comprehensive corporate solution services to enterprises seeking to start a business in the Philippines.
Who We Are
Established in 2007, InCorp Philippines, formerly known as Kittelson and Carpo Consulting, facilitated company incorporation and business registration procedures for local and foreign enterprises in the Philippines. In November 2021, our firm unified its presence with our parent company, InCorp Group, redefining our corporate solutions services to provide a more simplified experience when doing business in the Philippines and the Asia-Pacific region.
InCorp Philippines is a subsidiary of InCorp Group of Companies, the leading corporate solutions provider in Southeast Asia. Our group has a strong regional presence in Asia-Pacific, combining established and reliable consulting firms from Singapore to Australia to provide cross-border professional services to assist companies in expanding their operations in the region.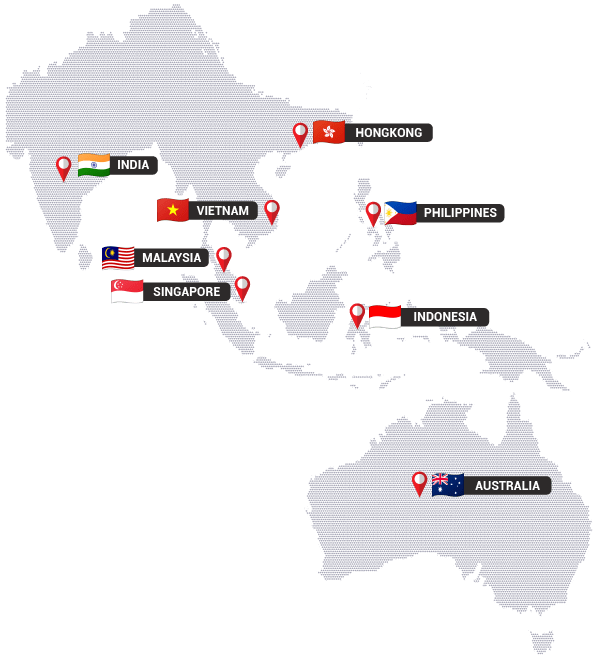 Our Mission
We are dedicated to ensuring that our clients enjoy a simple and seamless experience when setting up a business in the Philippines through a full suite of corporate solutions that enables our clients to focus on human capital, operations, and revenue without worry.
Our Vision
To be the best, most efficient, understanding, and communicative consulting firm in the Philippines for all local and foreign companies in need of trustworthy assistance.
We Offer a Full Range of Corporate Services in the Philippines
Our portfolio of services is designed to support your business from its initial conception in the Philippines to its expansion journey in Asia-Pacific.
Integrated Business Ecosystem Across 8 Countries in Asia-Pacific
Trusted Cross-Border Advisor and Expansion Accelerator
More than 7 Years of Average Domain Experience
Diverse Work Profiles of Multinational Professionals
Operates in the Center of the Fastest Growing Economic Region in the World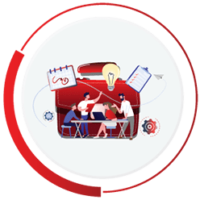 Incorporation and
Corporate Secretarial
300+
Clients
1,000+
Government Compliance
Filings Annually
100+
New Company
Incorporations Annually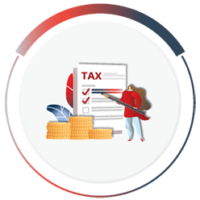 Bookkeeping and
Tax
70,000+
Transactions Processed Annually
10,000+
Tax Returns and
Forms Filed Annually
100+
Bookkeeping and Tax Clients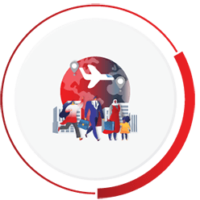 HR, Payroll, and
Immigration
24,000+
Payslips Processed Annually
500+
Work Visas
Processed Annually
100+
Senior Candidates
Headhunted

PrimeGlobal is an award-winning association of independent accounting and business advisory firms, comprised of more than 300 highly successful member firms in over 100 countries. PrimeGlobal's independent member firms house a total of over 3,000 partners, 28,000 employees, and a combined revenue of over US$3.9* billion.
As one of the three largest associations of independent accounting firms in the world, PrimeGlobal member firms offer a powerful range of services and industry expertise to meet your needs – around the globe, around the clock.
In April 2023, InCorp Global received three prestigious awards (Leadership, Rising Star, and Appreciation Awards) in PrimeGlobal's Asia Pacific Insights Congress Event.
Our team is composed of experienced and compelling business consultants and legal counsels who lead by example, enabling us to help you redefine how you do business in the Philippines and Asia-Pacific.
We have numerous partnerships and affiliations across various enterprises in the ASEAN region. These partnerships allow us to connect you with appropriate establishments to help you expand your business across Asia-Pacific.
With our full suite of corporate solutions, we are determined to provide end-to-end assistance to address the needs of our growing local and foreign client base.
Want to register or expand your business in the Philippines?