Alberto Jose Borja Bundalian
Legal Counsel / Business Consultant
Area of Focus:
Incorporation | Corporate Compliance | Business Advisory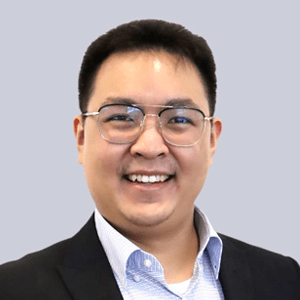 Atty. Alberto Jose "Albert" Borja Bundalian is a Legal Counsel and Business Consultant at InCorp Philippines. He assists clients with their legal compliance needs for business registration, product registration, corporate housekeeping, due diligence, and other related concerns.
Prior to joining the company, Albert worked as a Corporate Associate in the Britanico, Sarmiento, & Ringler (BSR) law firms in Makati City, where he rendered legal consultations as well as reviewing contracts, issuances, and legal documents. He also assisted and represented foreign and local clients along with corporations regarding their legal compliances, communications, applications with various government agencies, and due diligence in real estate transactions.
He had his legal internships at the Clark Development Corporation and at the Office of the Solicitor General, wherein he assisted in legal research, reviewing, drafting, and preparation of legal opinions, contract agreements with locators, pleadings, and other legal documents.
Albert finished his Bachelor of Science degree in Business Administration (cum laude) from the University of the Philippines – Diliman. He received his Juris Doctor degree from the Ateneo de Manila University School of Law under the Corporate and Business Law Track. He was admitted to the Philippine Bar in 2022.
Looking to establish a corporate presence in the Philippines?