Mara Donna Yamat
Legal Counsel / Business Consultant
Area of Focus:
Incorporation | Corporate Compliance | Business Advisory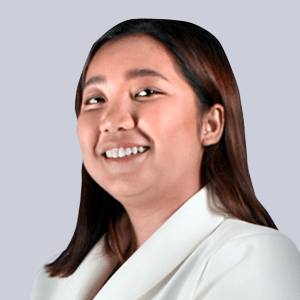 Atty. Mara Donna "Mara" Yamat is a Legal Counsel and Business Consultant of InCorp Philippines. She helps clients with their legal compliance needs for business registration, product registration, corporate housekeeping, due diligence, and other related concerns.
Prior to joining InCorp Philippines, she worked as an Associate Lawyer for a law firm, mainly practicing litigation. She also interned for the University of the Philippines Office of Legal Aid and the Philippine Competition Commission.
Mara finished her undergraduate degree in Economics as cum laude from the University of the Philippines Diliman. In 2021, she obtained her Juris Doctor degree from the same university and was admitted to the Integrated Bar of the Philippines in 2022.
Looking to establish a corporate presence in the Philippines?