Ramyline Anne E. Depalubos
Financial and Tax Compliance Associate Director
Area of Focus:
Financial Compliance | Tax Advisory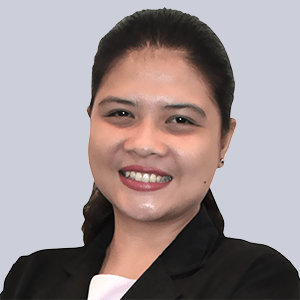 Ramyline Anne E. Depalubos is the Associate Director for Financial and Tax Compliance of InCorp Philippines. She has worked as a Certified Public Accountant (CPA) since 2012.
Before being an Associate Director at InCorp Philippines, Anne was the general partner of AHC Certified Public Accountants. She also gained valuable experience in External Financial Auditing while working with Reyes Tacandong & Co., a member firm of RSM International in the Philippines, after obtaining her CPA license.
Anne obtained her undergraduate degree in Bachelor of Science in Accountancy, with a Latin honor at Central Philippine University.
Looking to establish a corporate presence in the Philippines?