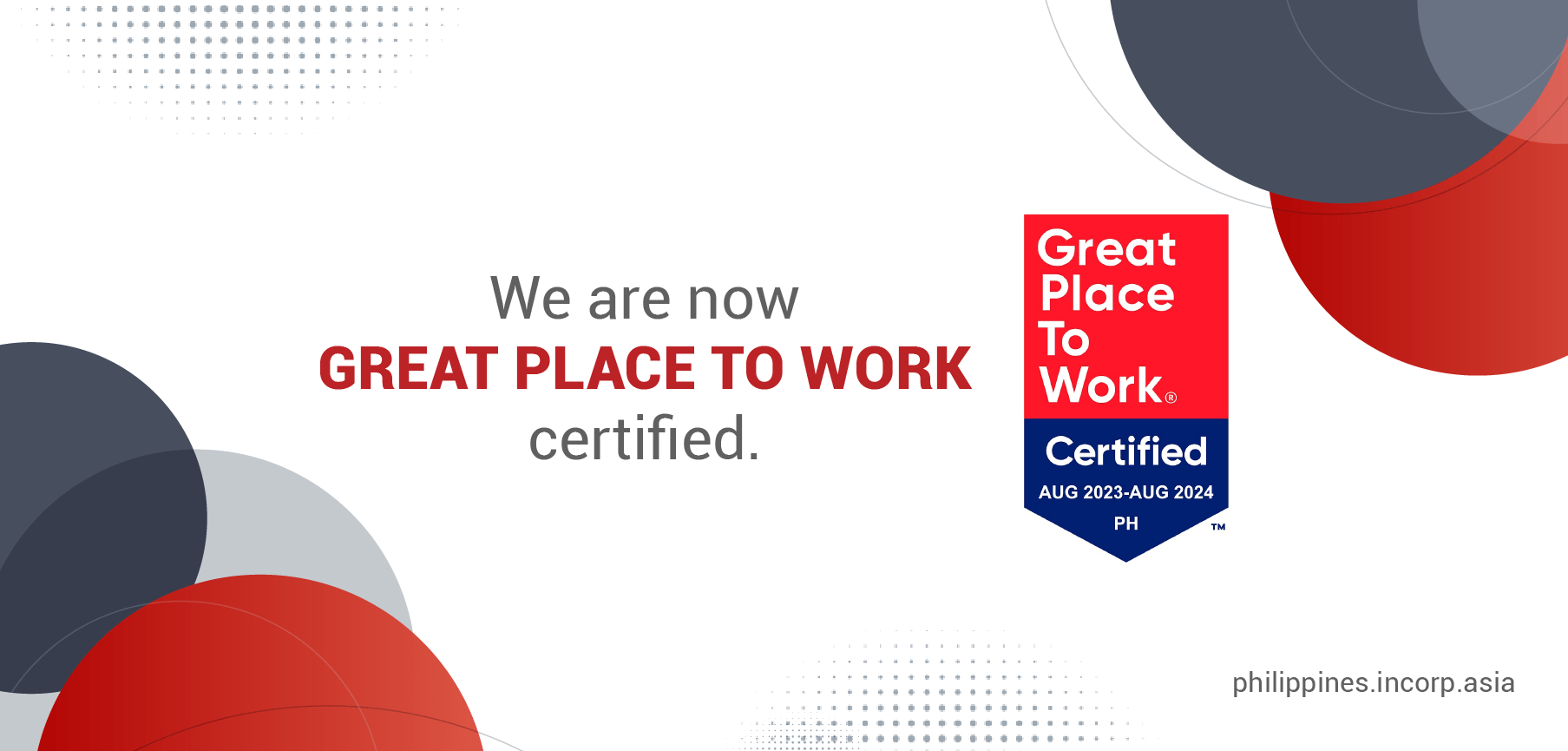 InCorp Philippines is Now Great Place to Work Certified
In line with our continuous efforts to provide a healthy work environment for our employees, we are happy to announce that InCorp Philippines has successfully received its Great Place to Work Certification before the end of August.
Our employees' welfare are important to us. This is why we make sure that all of them have a healthy work-life balance and a workplace where they can feel safe and secure. In addition to that, we also curate enjoyable activities and programs which can help our employees feel at ease and most especially have fun at work.
Now that we obtained our Great Place to Work Certification, our organization continues to strengthen our aim to make our employees grow in the best possible ways while they create a positive impact that matters.