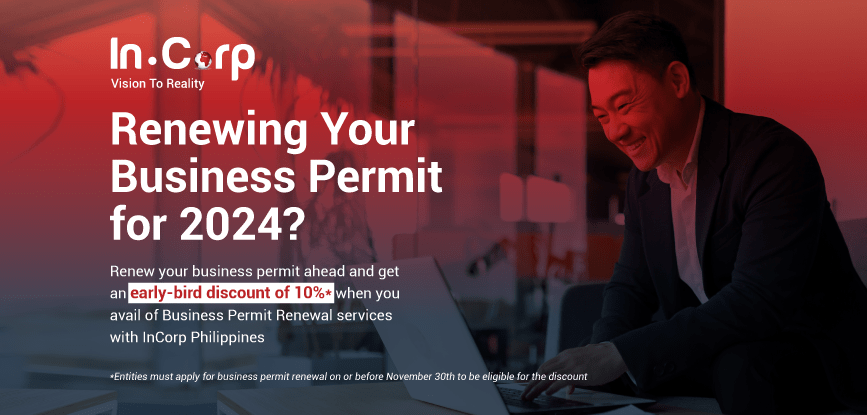 Renew Your Business Permit in the Philippines For 2024 With Us
As a registered entity in the Philippines, your company must renew its local business permit within January 1st and 20th of each year with the local government unit (LGU), which has jurisdiction over your business location. 
Failure to file for renewal during the prescribed period will subject your company to a 25% surcharge on renewal fees with an additional 2% interest per month of delay. Additionally, LGUs are empowered to suspend businesses within their jurisdiction for failure to renew business permits. 
Allow us to do the work for you so that you can focus on your business
With a full suite of business renewal services, our team can help you secure the necessary documents to ensure that your company can continue to operate legally for the coming year.
Our Legal Compliance Department will gladly assist you with renewing your business permit. If you want to request a service proposal or know more about this service, please email Mr. Jayson Badion at jayson@incorp.ph
IMPORTANT REMINDER
Due to limited processing time, we can only accommodate requests for business permit renewals from companies with payments properly settled on or before January 5, 2024. All other requests beyond this date will not be guaranteed timely processing. 
To be eligible for a business permit renewal discount of 10%, entities must sign the business permit renewal engagement and pay fully on or before November 30, 2023. Otherwise, regular business permit renewal rates will apply.