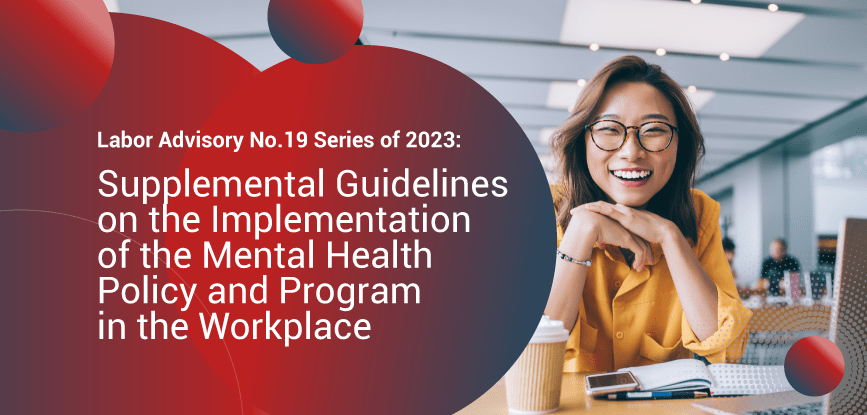 Labor Advisory No.19 Series of 2023: Supplemental Guidelines on the Implementation of the Mental Health Policy and Program in the Workplace
Per Labor Advisory No. 19 Series of 2023, employers must guarantee that their employees have access to mental and self-care services. They must also refer employees in need of mental health care to the various facilities of DOH-related hospitals or rural health units. Philhealth Konsulta also provides healthcare services for those employees who require additional evaluation for their mental health needs.
For those employees who need urgent mental health services may get in touch with the National Mental Health Crisis hotline through the following contact numbers:

Employees who needs further medical attention caused by their illness are encouraged to be provided with work accommodations and arrangements by their employers, these include the following:
Paid leave benefit on top of existing leave benefits under the company policy, collective bargaining agreement, the Labor Code, and special laws;
Flexible work arrangements, re-scheduling of work hours, and adoption of other work arrangements, including telecommuting; and other benefits.
In accordance with Republic Act no. 10173, Medical records of the concerned personnel must be handled. Employers must turn over the Annual Medical Report (AMR) Form containing the number of cases handled or referred to providers, as well as the activities and programs to promote mental health in the workplace, to the DOLE Regional/Provincial/Field Office, which has jurisdiction over the workplace.