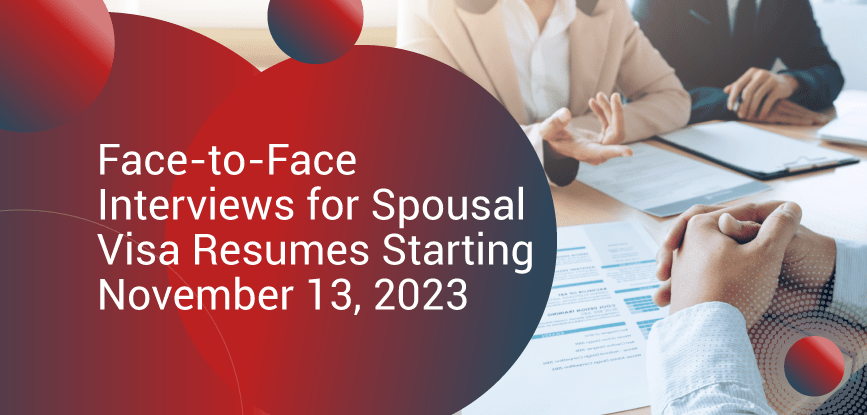 Face-to-Face Interviews for Spousal Visa Resumes Starting November 13, 2023
The World Health Organization (WHO) declared that the COVID-19 pandemic no longer initiates a public health emergency of international concern last May 5, 2023.
President Ferdinand Marcos Jr. issued Proclamation No. 297, lifting the Public Health Emergency throughout the Philippines due to COVID-19, on July 21, 2023. Consequently, all prior orders, memoranda, and issuances in effect during the state of public emergency were held to be withdrawn, revoked, or canceled and will no longer be in effect.
Therefore, effective November 13, 2023, the Bureau of Immigration shall resume face-to-face interviews of applicants applying for spousal visas under CA 613, Sec. 13(a), Letter Instruction No. 33, Memorandum Order Nos. MCL-07-021, ADD-02-2015 and ADD-01-038.