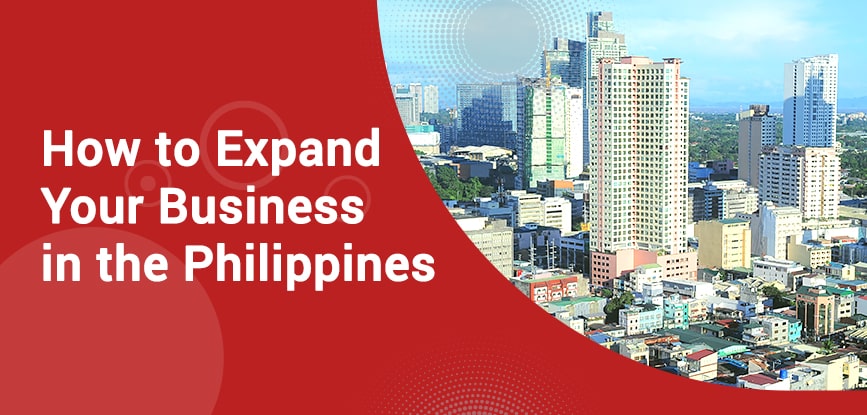 How to Expand Your Business in the Philippines
The Philippines has become an attractive destination for foreign investors, drawing attention from tech startups, multinational corporations, and small-and-medium enterprises (SMEs) seeking to gain access to cost-effective labor and operational expenses in the ASEAN region.
With a unique convergence of Western and Eastern cultures, low labor costs, pro-business regulations, tax benefits to foreign enterprises, and an English-speaking population, the Philippines is capable of keeping up with more developed countries in terms of fostering a business ecosystem able to support companies of varied sizes on developing their business.
To encourage foreign investments in priority areas of development, the Philippine government provides tax incentive schemes to eligible enterprises. Foreign investors can avail of special tax breaks, tax exemptions, and special visas with multiple entry privileges for foreign employees from these government agencies:
Philippine Economic Zone Authority (PEZA)
Board of Investments (BOI)
Cagayan Economic Zone Authority (CEZA)
Tourism Infrastructure and Enterprise Zone Authority (TIEZA)
Unlike many developed countries, labor costs in the Philippines are significantly lower. According to Numbeo, the average monthly net salary (after tax) in the Philippines is US$288.33 (S$401.83), while in the USA, the same is US$3,143.29 (S$4,380.58). The 90.83% difference is a huge gap that helps foreign enterprises substantially minimize their labor costs when they set up operations in the Philippines.
Additionally, the country's labor force size is huge, a whopping 43.5 million. Around 26.9% of this population consists of young workers, aged 25-34 years old, the demographic of the tech-savvy millennial generation that grew up with majority of today's advanced technology.
If you want to expand your business in the Philippines but unsure of the setup requirements, registration process, we can address your concerns and help you gain substantial knowledge on every step of the business registration process, as well as your pre-registration and post-registration requirements. To help you get a head start, we crafted a comprehensive guide that you can access below.
Set Up Your Company in the Philippines With Ease
With a full suite of business registration and corporate compliance services, we are dedicated to helping you enjoy a seamless company formation process.