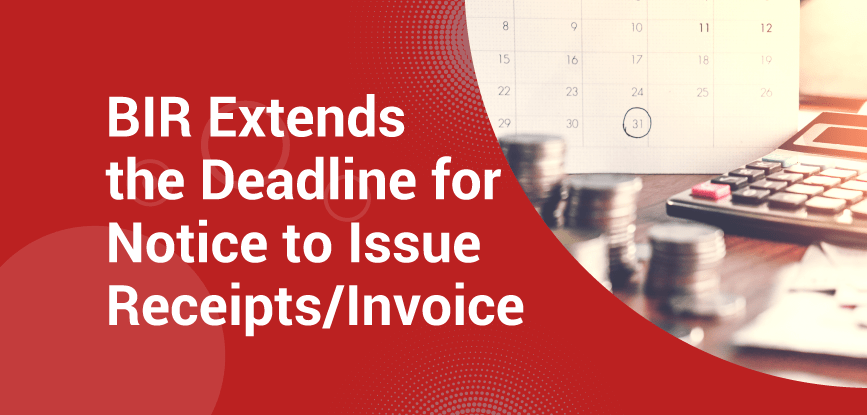 BIR Extends the Deadline for Notice to Issue Receipts/Invoice
Under the RMO No. 43-2022, the original deadline to replace the old Ask for Receipt Notice (ARN) with the new Notice to Issue Receipts/Invoice (NIRI) was on June 30, 2023. As a result of the numerous inquiries from taxpayers to extend the due date, the Bureau of Internal Revenue (BIR) graciously granted the extension and has set the new deadline to September 30, 2023 by issuing RMC No. 75-2023.
To process the acquisition of the NIRI, taxpayers should accomplish the S1905-Registration Update Sheet and update the designated official email address where the BIR can communicate orders, notices, letters, and other information to taxpayers.
Failure to secure the NIRI by September 30, 2023 will result in a fine of not more than ₱1,000. In addition, the BIR is urging the public report businesses that do not have the NIRI displayed in their establishments through the eCompliant OTHERS or the chatbot "Revie" in the BIR website.
Seek Assistance in Processing the NIRI
With the extension to replace the old ARN, taxpayers are given more time to process and secure the new NIRI and avoid penalties. Our dedicated expert bookkeepers can assist you to ensure a seamless process in properly securing the new NIRI
Be Properly Guided in Securing the NIRI
Our team of expert bookkeepers can help in processing and securing your new NIRI.